CALM MIND - Stress & Anxiety
Regular price

Sale price

$34.95
Many people are living with stress levels beyond what they can handle.  It seems the world is such a busy place and just trying to cope with the challenges of daily life can become overwhelming.
Anxiety and restlessness can affect people from all walks of life, so when you find a natural supplement that can help you deal with life in a more calm and relaxed way while also retaining mental clarity and focus, you can begin to regain your confidence and sense of self again.
Calm Mind has been formulated with five targeted herbs to support your cognitive health, reduce anxiety, and help you deal with life's common challenges without feeling overwhelmed.
The powerful ingredients in Calm Mind are at therapeutic doses so you get the maximum benefit that can make a real difference to your life.  Think of this daily supplement as nourishment for your mind, so you can find the peace and mental clarity you need to go about your day.
Ingredients

• Hypericum perforatum (St. John's Wort) herb ext. dry conc. 167mg from dry herb min. 1g.

• Leonurus cardiaca (Motherwort) herb ext. dry conc. 225mg from dry herb min. 4.5g.

• Passiflora incarnata (Passionflower) herb top ext. dry conc. 100mg from dry herb top min. 2g.

• Lavender essential oil 80mg.
Benefits

• Relieves nervous exhaustion
• Reduces mental fatigue
• Supports healthy mood balance
• Calms the mind
• Reduces restlessness
• Relieves disturbed sleep
• Reduces symptoms of nervous digestion
• Eases mild anxiety symptoms
• Supports overall mental well-being
• Supports health emotional balance

HOW THIS FORMULA WORKS?

CALM MIND is the product we all need right now in an ever-overwhelming world.

The combination of powerful herbs at therapeutic doses will help you feel more in control and able to cope with a clear and calm mind. Stress and anxiety affect us all and can have a huge flow on effect to our digestion, sleep patterns, social interactions, and emotional wellbeing.
Calm Mind is the oasis in the chaos, giving your nervous system what it needs to chill out while giving you the confidence to get on with your day. St Johns Wort, Motherwort and Passionflower have historical, ancient and modern science supporting their benefits.

Stress and anxiety will always challenge us but with Calm Mind in your pocket, you can calmly carry on and leave the worries of the world behind you.

Dosage and Warnings

Take one capsule daily with water, either with food or on a full stomach.

If symptoms persist, talk to your health professional. St John's Wort affects the way many prescription medicines work - including oral contraceptives. Please consult your doctor prior.

Store below 25ºC away from strong light.
Product FAQ's

Q: How to control menopause mood swings with Calm Mind?
Calm Mind contains herbs from nature proven to reduce the effects of stress and anxiety, support healthy mood and improve a calming sense of wellbeing.

Q: How do I take Calm Mind supplement?
Ladies, take one capsule daily with water, either with food or on a full stomach.

Q: What age can I take Calm Mind tablets?
Anyone over the age of 18 and experiencing symptoms can take this product. If you are under the age of 18 we recommend speaking to a healthcare profession prior to taking them incase of any other underlying issues.

Q: Do I need to refrigerate this product?
Refrigeration is not required. We recommend to keep it in a cool dry place

Q: Can I taste any of the ingredients?
The ingredients are encapsulated in plant based capsules so you can't taste any flavours.

Q: Is Calm Mind menopause supplement vegan?
Yes, this product is suitable for vegans.

Q: Where are your products made?
All Nature's Help products are proudly made in a certified facilities right here in Australia.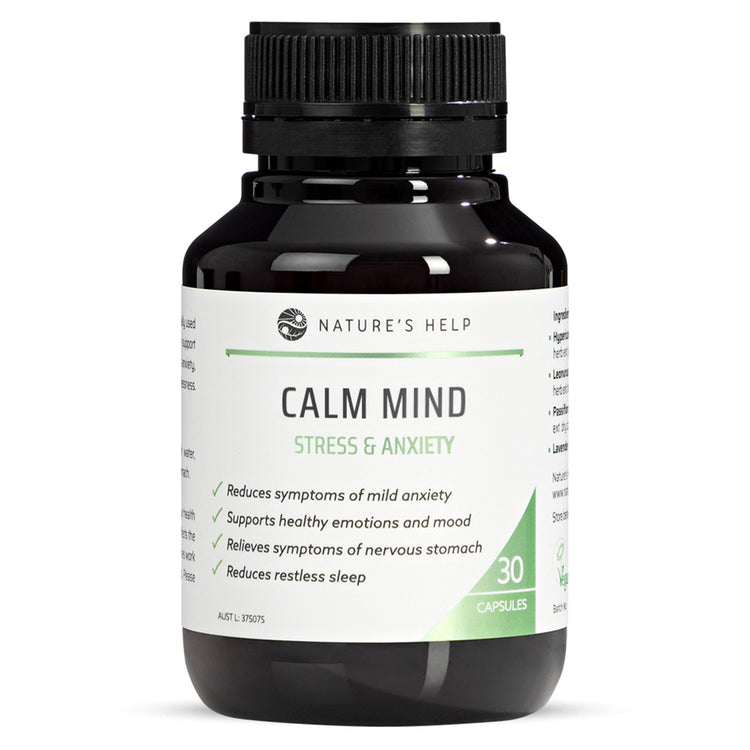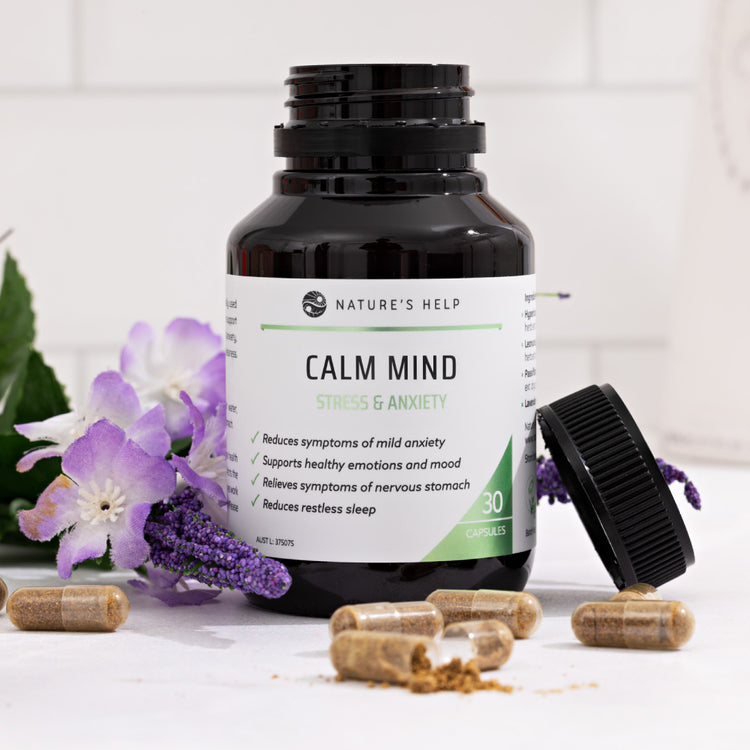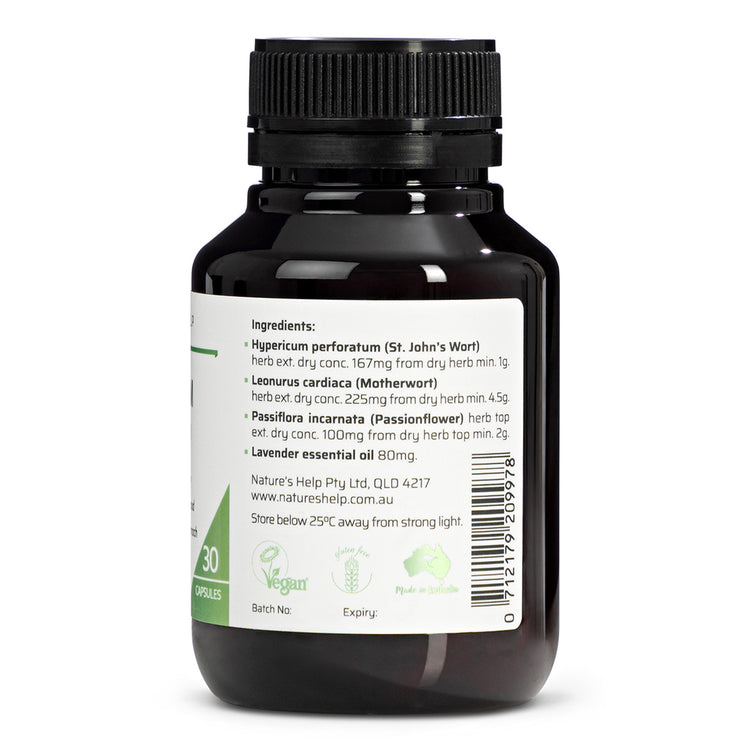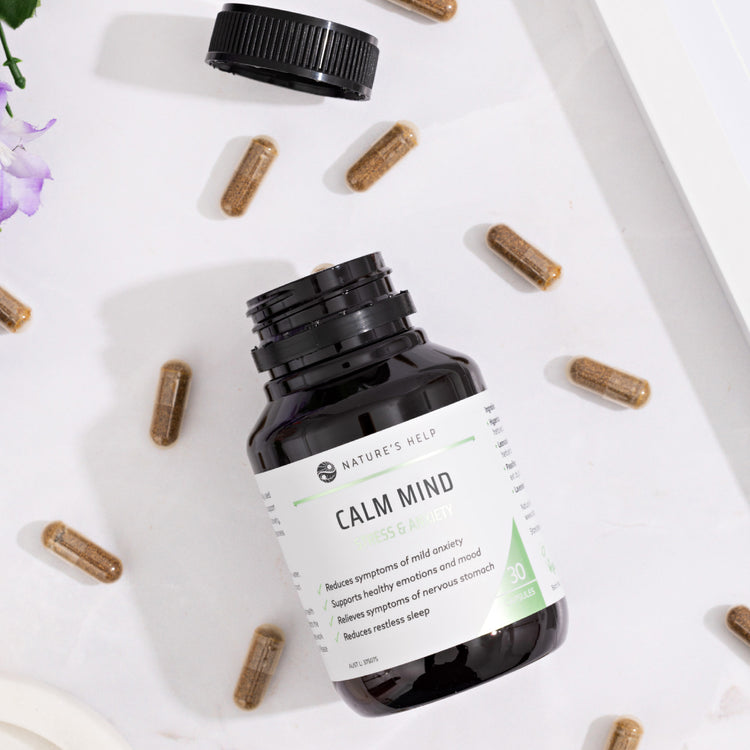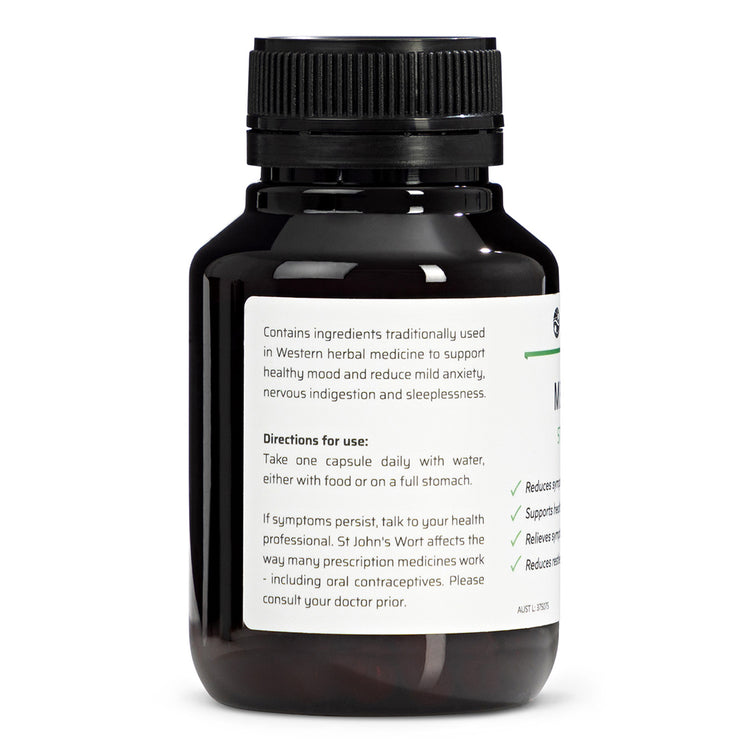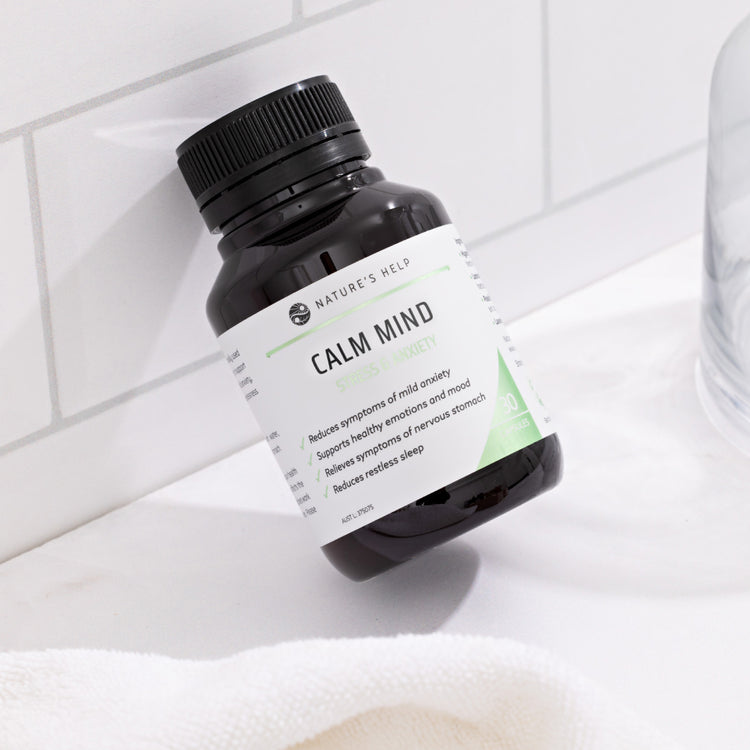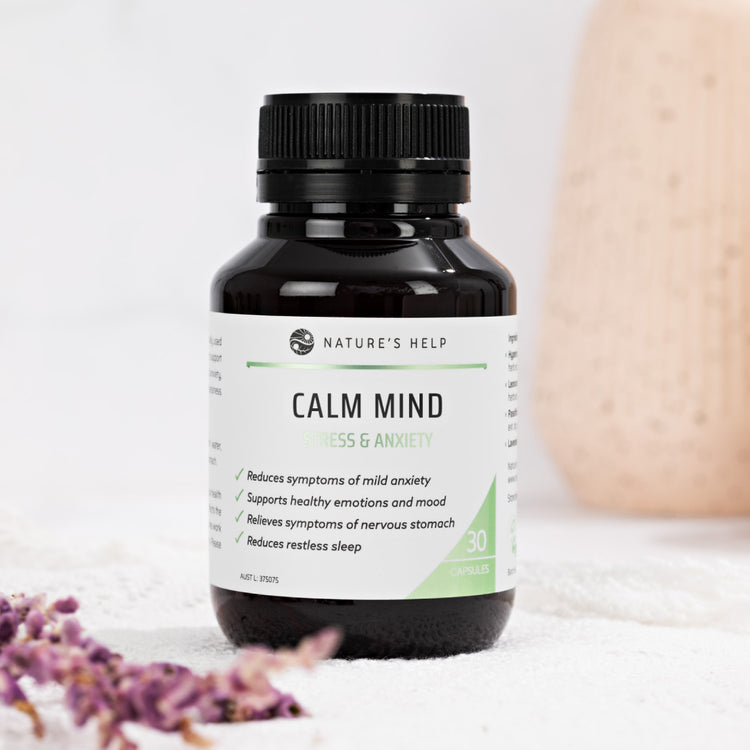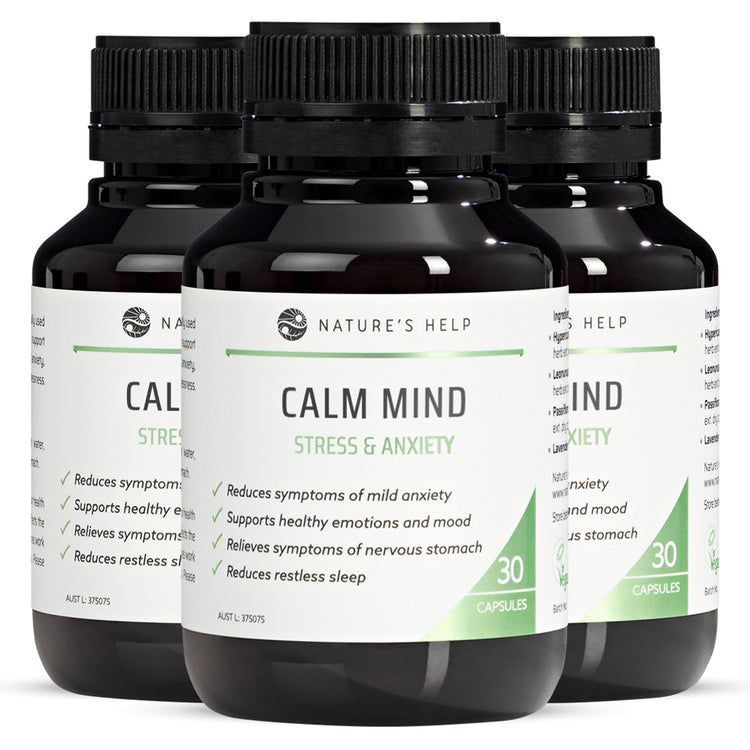 Customer Reviews
Individual results may vary.
Quality Guaranteed
Naturopath Certified
Australian Owned & Operated
Ethically Sourced
Fast & Secure Checkout
Store Info
1. Shipping and Delivery

AUSTRALIAN SHIPPING - via Australia Post:

• Standard Shipping (2-4 business days) - $9.95

• Express Shipping (1-3 business days) - $15.00

FREE EXPRESS SHIPPING on orders above $150

You will be provided with a tracking number when your order has been processed and
is ready for dispatch. You can check the status of your package via the Australia Post website.

Check our SHIPPING POLICY for more info.
2. Money-Back Policy

Please note that you can be eligible for a refund of our Turmeric capsules only if your purchased them from our online store. If you purchased one of our products from another store, you must return the product to the store in which you made your purchase and abide by their returns policy.

To be eligible for a refund under the money back guarantee you must have taken the product as per the suggested daily intake for a period of no less than 30 days. If you are asking or refund of the item(s) because you have changed your mind or any reason other than believing you the product has made no difference to you all, then any postage charge is payable by you. Items to be returned by post are your responsibility until they reach Turmeric Australia, so please make sure that they are securely packaged. See our Returns policy for more information.

Product Assessment:
Once we have established proof of purchase and the products has been taken in accordance with suggested daily dose, we will be able issue a refund.
3. Contact

Did you have:

A question, enquiry, request, or query? A comment, observation, remark, or some feedback?

Well don't be shy, we love hearing from our customers and value your opinions.

Send us an email to info@turmericaustralia.com.au or Call us on 1300 001 558.

We apologise for not having someone to always pick up the phone when you call. We are an online business and unfortunately, that means we don't have a dedicated call centre. If you do not have internet access to place your order or need to speak to someone, please call us on 1300 001 558. We will return all your calls with 24-48 hours.

Our office hours Monday to Thursday from 10:00am to 3:00pm
Friday 10:00am – 1:00pm Queensland Time
Saturday and Sunday – CLOSED